Mabelvale High School
Class Of 1961
In Memory
Billy Gilliam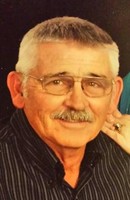 Bill W. Gilliam Jr. went to be with his Lord and Savior on Friday, April 4th, 2014.
He was born August 1, 1943 in Little Rock, Arkansas. He worked on the family farm and at Farmer's Coop.
He is preceded in death by his parents, Bill W. Sr. and Maggie Gilliam, and his sister, Carolyn Creasey. He is survived by his faithful wife of 48 years, Mavis Gilliam; his brother and best friend, Tommy Gilliam of Little Rock; his children, Robert and Tommy Gilliam of Little Rock, and Kerri Firgueroa of Dardanelle.
He was the proud grandfather of seven; Emilianne, Blake, Laney and Maggie Gilliam; Kelsi, K.J. and Kristian Thompson.
He will be missed by his family and friends.
Visitation will be at Dial amd Dudley Funeral Home on Tuesday, April 8, 2014, from 6-8 p.m.
The funeral will be held at Crystal Hill Baptist Church at 11 a.m. on Wednesday, April 9, 2014. It will be officiated by Bro. Larry Ballard and Bro. TJ Gilliam. Interment will follow at Pinecrest Memorial Park.
Arkansas Democrat Gazette