Mabelvale High School
Class Of 1961
In Memory
Rosemarie Ranney (Jones)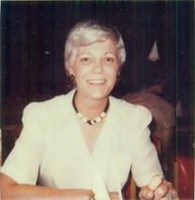 Rosemarie Davis, born November 20, 1943 and daughter of Larry Ranney, Rebecca M. Wade and Harry Wade, passed away.
Wife to Larry Davis and the mother to Joey Jones and Tony Jones. Grandmother to Toby, Anthony and Rebecca Jones. Sister to Cindy Brown and sister-in-law to Ted Brown.
Before her fight with chronic pain she loved being outdoors, camping, fishing and traveling. She loved giving gifts at Christmas.
In her later years she tried to be a good companion to her husband Larry and many nights waited up for him when he got home at midnight from his shift at Children's Hospital.
Rosemarie always looked forward to her sister, Cindy, and Madison coming to check on her every Monday.
Graveside services will be held at 10:00 Tuesday, February 24, in Salem Cemetery in Little Rock.