Mabelvale High School
Class Of 1961
In Memory
Deanna McDorman (LeFever)
OBITUARY
Mrs. Deanna C. LaFevers
MARCH 11, 1943 – FEBRUARY 4, 2019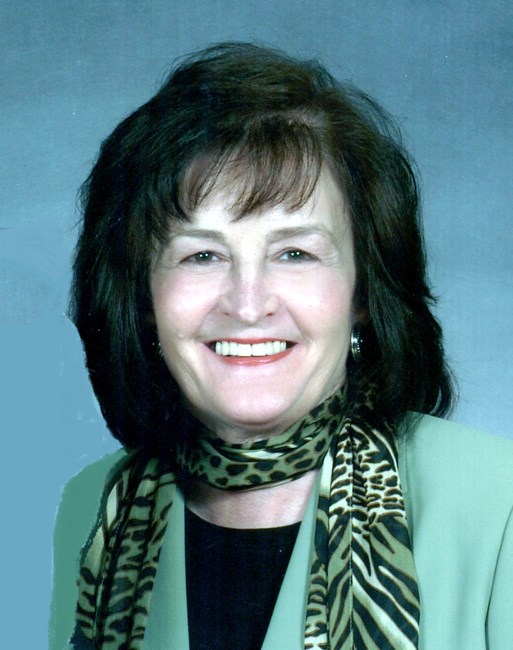 Deanna Carole Daniel LaFevers, 75, of Bryant, died Monday February, 4, 2019. Born March 11, 1943 in Bauxite, Arkansas, she was the daughter of Wallace Robert McDorman and Mary Frances Caple McDorman. Deanna's dad was serving our country in the South Pacific during World War II and didn't see his daughter until she was two years old. Her mother referred to Deanna as her little war baby. Deanna graduated from Mabelvale High School in 1961 where she was a cheerleader and homecoming court maid of honor. She was a lifetime member of Primrose United Methodist Church.
Most of her life, Deanna was a loving wife and mother, but did earn her real estate broker's license and had a brief career selling real estate. A people person, Deanna genuinely loved people and was loved in return. She truly was one who never met a stranger and would strike up personal conversations with people like the person in line with her at the post office. She loved traveling, flowers, home decorating, and shopping, but most of all she loved her family and surprising people who didn't expect it with a comment to make them smile and giving them small gifts on holidays and sometime just to make their day.
She was preceded in death by her parents, her brother, Reggie, uncles Everett (Doc) Caple, and Harold , John Henry, Fred and Dorman McDorman; aunts, Melba Beaty, Alice Varnell , and Jean Baxley; and nephew, Chris Claypool.
She is survived by husband, David S. "Dave" LaFevers her children, John Scott Daniel (Stacey), Wayne Bradley Daniel (Amber), Leigh Andra Schmidt (Lance), step-son, Bryan LaFevers; brother, John W. McDorman (Linda); sisters, Karen Wilkins (Larry), Beth Sanchez (Johnny) and June Claypool (Allen); first husband, John Wayne Daniel (Linda); aunt, Mary Brincefield (Clyde); uncle Joel Caple (Betty); grandchildren, Danielle, Olivia, Anna, Brenden, Jennifer, Zachary and Gavin, and many nieces, nephews, cousins, and friends whom she loved dearly.
Funeral services will be 10 a.m. Friday, February 8, 2019 at Primrose United Methodist Church, 3008 W. Dixon Road, Little Rock, AR 72206 with Rev. Chase Green officiating. Interment will follow in Primrose Cemetery. Visitation will be from 6:00 p.m. until 8:00 p.m. Thursday, February 7. 2019at Pinecrest Funeral Home, 7401 Hwy. 5 North, Alexander, AR 72002. Memorials may be made to Primrose United Methodist Church or one's favorite charity.