Mabelvale High School
Class Of 1961
In Memory
Aaron Yount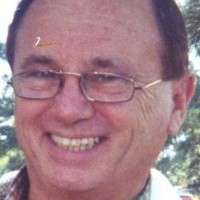 AARON L. YOUNT, age 68, of Little Rock, AR, passed away on Thursday, Dec. 30, 2010, at St. Vincent Medical Center. He was born on Dec. 29, 1942 to his father, Adron Yount, and his late morhter, Geraldine McKenzie King in Little Rock.
Aaron retired from the U.S. Postal Service after 43 years in the United States Army Reserves. In addition, he loved Classic Cars, Elvis Presley, the Razorbacks, and was a faithful member of the Church for All Nations.
Survivors include his wife of 46 years, Darla Chamblee yount; three sons, Chris Yount (Tracy) of Maumelle, AR; Mark Yount (Teri) of Pascagoula, MS, and Philip Yount of Little Rock, AR; his father, Adron Yount (Joyce) of Little Rock, AR; and four grandchildren, Abigail and Anna Claire Yount and Philip Jr. and Chloe Yount. He is preceded in death by his mother.